Maintenance
Stormwater systems must be maintained to preserve the functionality of receiving, holding, and moving stormwater.   Through the application of safe, USEPA-approved algaecides and herbicides, QLI's certified commercial applicators can keep stormwater systems looking and functioning as they are designed.
Learn what it takes to maintain proper water quality.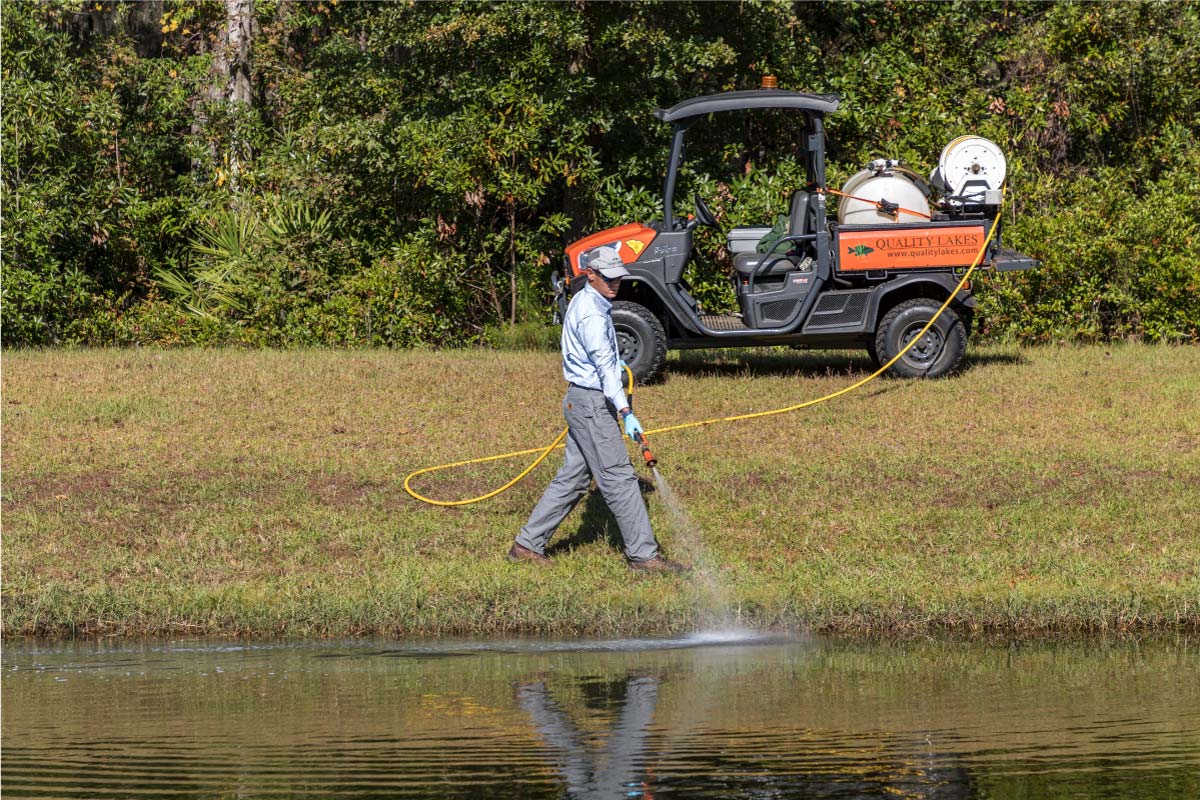 Best Management Practices
Our Clemson-Certified Master Pond Managers can provide BMP services to ensure proper vegetative and structural practices are in place to maintain compliance with local municipality stormwater guidelines and ordinances.